Not sure how much content you need? Start with this plan and we'll take care of your social media images all year round for you to focus on your business.
12 Social media designs
Designs redeemable within a year
Project Manager to assist you
Resize designs for different social networks at no extra cost
INFINITE
You understand consistency and have a social media calendar in place. Let us be your design support with no restrictions.
Unlimited social media designs within the month
Unlimited revisions
Project Manager to assist you
Resize designs for different social networks at no extra cost
BASIC SOCIAL CONTENT
You've got content but don't know where it all fits? We'll handle it so you save more time to work on your business.
Basic Social Content features
Social media calendar plan per month
Up to 20 scheduled social media posts per month
CINEMAGRIES
Do you need "thumb-stopping" imagery to increase engagement on your social posts? Start here and we'll take care of the rest.
12 cinemagraphs/living photos
Cinemagraphs redeemable within a year
Video footage included (available in our stock-optional)
A project manager to assist you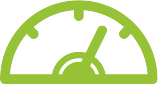 Get your designs
within 24-48 hours

We are available
when you need us.

Get what is uniquely
yours. Not templates.

We live & breathe
social media.
FREQUENTLY ASKED QUESTIONS
Can you do other graphic design work like a logo or a flyer?
Sorry, no. We only focus on social media content. Here is a list of things we can't do, only because we want to focus on social media content.
Logo
Flyer
Brochure
Poster
Email header
Business card
Website graphics (like icons, favicons, etc.)
and more that isn't related to social media
What are the methods of payment?
We accept all major debit and credit cards and PayPal. If you're based in New Zealand, you can opt to use internet banking. We will send you an invoice with our bank details.
Can I cancel my plan anytime?
Yes, you can, but for only the Infinite and Basic Social Content plans. The Premium and Cinemagries plans are purchased one batch at a time. It automatically stops once you redeem all of the images or cinemagraphs within the year or resets if it has expired.
Is the Infinite plan really unlimited?
Yes. We will work on the projects you request within the month. However, we're not a social media design machine (yes, we're human) that can do an unreasonable number and is also dependent on the complexity of the project.
What if I just need one image or less than 12, how much will it cost?
We still recommend purchasing the Premium plan since you have a year to redeem all 12. We created this plan especially for customers like you because we understand you might not need a lot to publish for now. We also removed any pressure so that you can redeem it within a year, which is like getting one image (or cinemagraph) every month. Please send a message to our chat box or contact us on our 
Facebook page
 if you need more help.
Do you provide stock photos and/or illustrations to be used in my design?
We can but we prefer your original photos or illustrations. Social media is all about connecting with your audience. There are too many "similar photos" out there and it will only hurt your brand. What we can do is suggest images and you can opt to purchase them separately. P.S. Please don't give us images that have been "googled" on the web. 
I'm ready! What do I need to do to get my design created?
Sniff. Unfortunately, we had to discontinue our plans. Please contact us on how we can help you and refer you to any of our preferred graphic designers.